Mother of Consolation – Pray for us!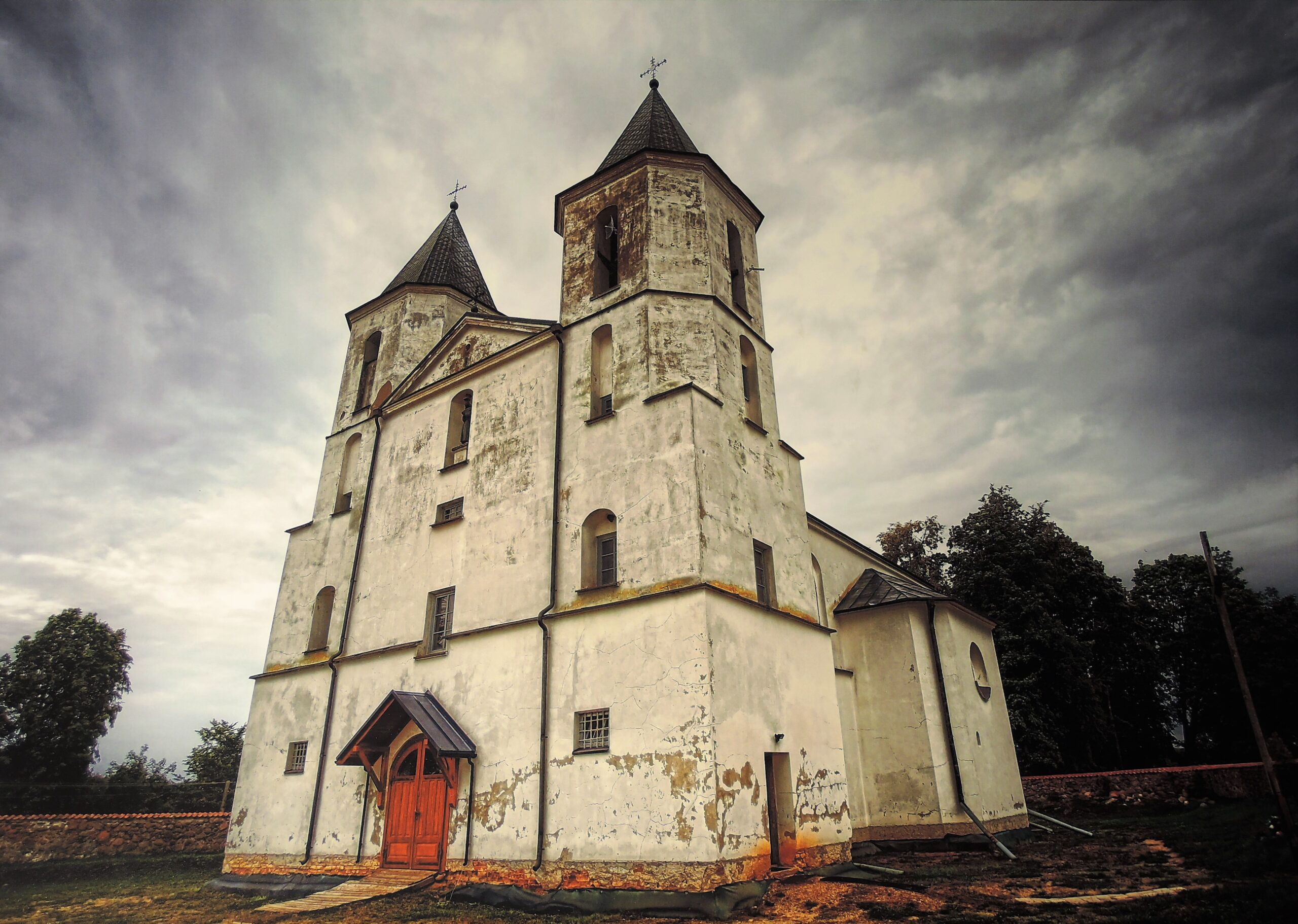 Roman Catholic Parish
of Our Lady of Consolation in Zalesie
The Social Committee
of Saving the Monument of the Church
Zalesie 14, 16-124 Sidra, t. +48 85 721 17 42 | e-mail: zalesie@archibial.pl | NIP: 545-12-90-362 | REGON: 040042102
PATRONAGE
Archbishop Tadeusz Wojda, SAC
Metropolitan of Bialystok
Artur Kosicki
Marshal of the Podlaskie Voivodeship
A P P E A L
The Social Committee, operating under the patronage of Archbishop Tadeusz Wojda SAC, Metropolitan of Bialystok and Artur Kosicki, Marshal of the Podlaskie Voivodeship, asks for your help in saving the monument of the Church in Zalesie in the Podlaskie Voivodeship.
The Church in Zalesie (commune Sidra) from the beginning of The 17th century is itself an architectural pearl of Podlasie. It is the oldest brick church in the Bialystok region (built in 1623). It represents a transitional style between the late Renaissance and the early Baroque, in a variation characteristic of Mazovia, Podlasie and Lithuania. Its uniqueness is indicated by the still preserved, original elements of architectural decor. The building is also of great historical value due to its founder: Hieronim Wollowicz († 1643), a Lithuanian treasurer, a very socially distinguished figure in the history of the present Podlasie Province. The main altar is crowned with a beautiful painting of the Mother of God from the 19th century.
The present condition of the church requires urgent and thorough renovation including extensive conservation works: construction and interior decoration. The preserved nineteenth-century complex of buildings with a picturesque cemetery also needs renovation. The Parish of Our Lady of Consolation in Zalesie today has less than 400 Catholics living in 12 nearby villages. The parishioners are not able to renovate their church on their own, hence a warm appeal to all people of good will: construction companies, institutions, companies, NGOs, MPs, senators, presidents, village heads, mayors, who can and want to help the parish in Zalesie to save the Church.
Your help can be given by making a payment to an account established for this purpose:
(SWIFT) BPKOPLPW (IBAN) PL 78 1020 1332 0000 1402 1252 7018
or you can also donate with PayPal service:
Each must do as already determined, without sadness or compulsion, for God loves a cheerful giver. (2 Cor 9: 7)
Thank you for your selfless help, kindness and goodhearted devotion:
Archbishop Tadeusz Wojda, SAC
Metropolitan of Bialystok
Artur Kosicki
Marshal of the Podlaskie Voivodeship
Paweł Wnukowski
Councillor of the Podlaskie Voivodeship Parliament
Wiesława Burnos
Member of the Board of the Podlaskie Voivodeship
Fr. Jakub Budkiewicz
Parish priest with Parishioners